Chicken Pilaf with Nuts and Raisins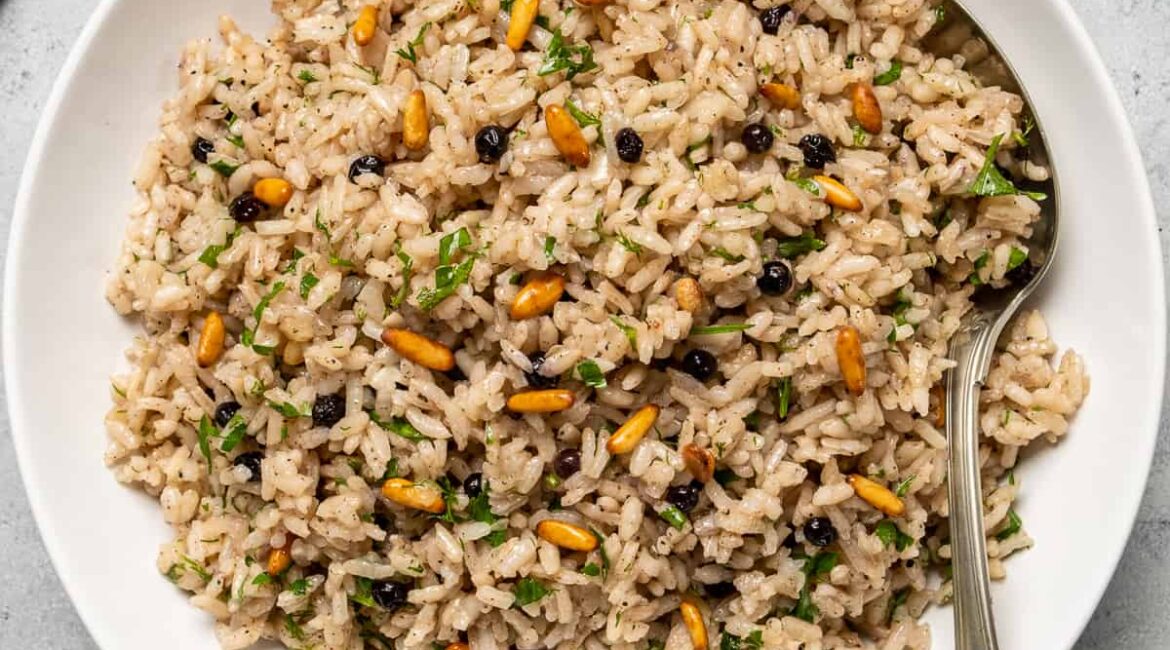 Yields:

6 Servings
Difficulty:

Easy
Prep Time:

10 Mins
Cook Time:

30 Mins
Total Time:

40 Mins
Sprinkle ½ tsp of sea salt and pepper all over chicken. In large non-stick skillet (with a lid), heat 1 Tbs the oil over medium-high heat. Brown chicken, about 5 minutes for each side . Transfer to plate; pour off fat in pan.

Add butter and remaining oil to pan; heat until butter is foaming.

Add onion and garlic; cook for 2 minutes. Stir in nuts and raisins, cook, stirring, until nuts darken, about 3 minutes.

Add rice, Chinese 6 spice and remaining salt; cook for 2 minutes, stirring to coat grains.

Add stock plus 1 and a 1/4 cup water. (if you don't have stock, then your total water will need to be 2+1/4 cups) Nestle chicken thighs in rice mixture; bring to boil. Reduce heat to low, cover, and cook until rice is tender and juices run clear when chicken is pierced, about 30 minutes.

Remove from heat; let stand, covered, for 5 minutes. Enjoy!
Notes
Substitute Ras el Hanout or Vadouvan curry for the Asian six spice.