Chicken with 40 cloves of garlic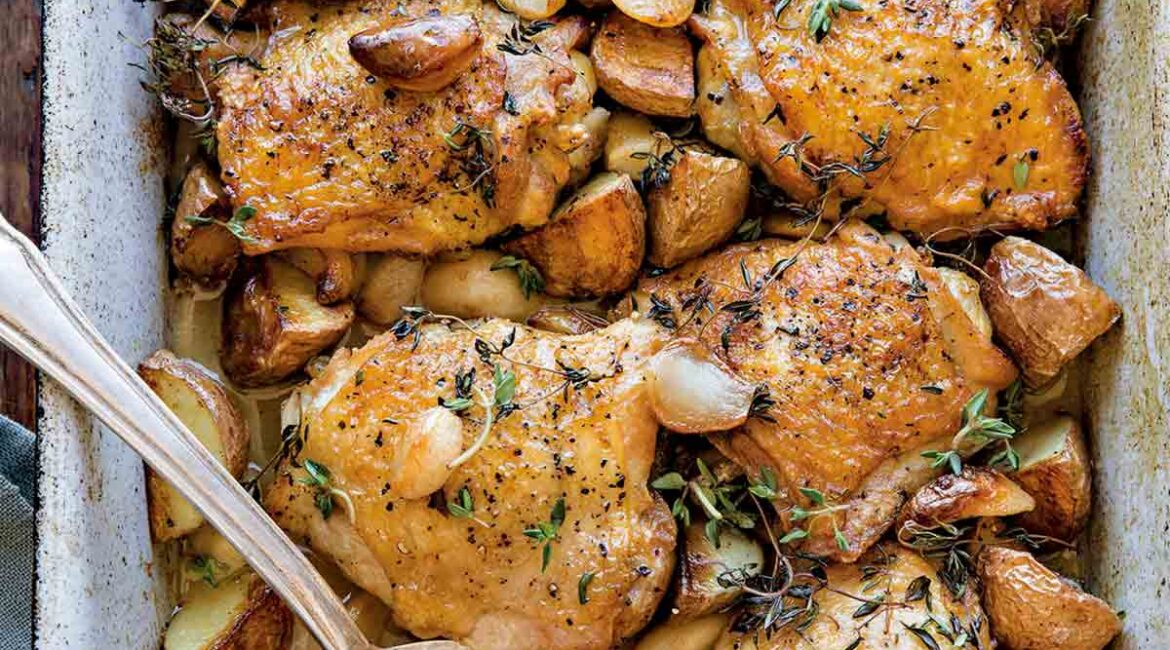 Yields:

1 Serving
Difficulty:

Easy
Prep Time:

10 Mins
Cook Time:

1 Hr 30 Mins
Total Time:

1 Hr 40 Mins
1. Preheat oven to 350 degrees F

2. Smear the chicken with the olive oil and plenty of salt and pepper. Sprinkle the herb mix all over the chicken. Break up the garlic cloves but do not peel them.

3. Put about 15 cloves of garlic inside the chicken. If you have any fresh herbs like Thyme and Rosemary on hand, stuff them inside the chicken too. Place the rest of the garlic cloves in a casserole dish and nestle the chicken on top. Pour in the vinegar.

4. Cover and cook for approximately 1 hour, adding a cup of water if necessary to stop it from drying out.

5. Remove the lid or foil and cook for another 30 minutes to brown the chicken.

6. Serve with creamy polenta, or linguine, and a green salad with balsamic dressing. Slice some crusty bread and squeeze the garlic out of their skins and spread on the bread, with a little salt.