Pesto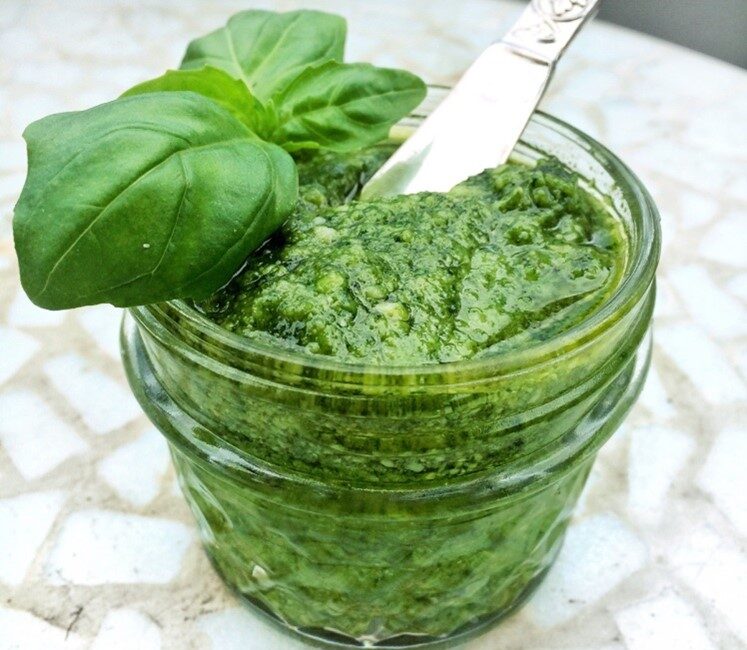 Yields:

1 Serving
Difficulty:

Easy
Prep Time:

10 Mins
Total Time:

10 Mins
Put everything in a food processor or blender except the olive oil and water (if using)

Turn on the blender and slowly pour in the olive oil through the top. If not blending well, stop the blender and give the inside a stir, add a bit more olive oil and a bit of water. Turn on again, and it should mix up nicely.
Notes
Use on pizzas, pastas, sandwiches, dip cooked chicken into it and eat. Yum!